Valerie Jane was born in Chicago, Illinois on the eighth day of the eighth month of the eightieth year. As a baby, Valerie always ate all the food she was assigned to eat. This made her mother very happy. Valerie liked making people happy and she liked eating.
When she was still very young, her family moved to Georgia. Accepting her new home in the south was not always easy but over time the city of Atlanta grew on her, like kudzu. If you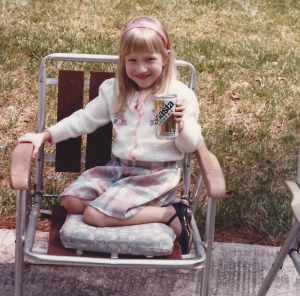 listen closely to Valerie's soft voice, you will catch utterances of her native dialect such as "you guys" and "soda pop".
Valerie is a (textbook) middle child and she is quite comfortable with that. It's true she was shy and self-effacing at school, but at home she was a shameless attention seeker. Valerie performed stand-up routines and literary re-enactments for her family. She and her sisters checked out plays from the library and put on full productions for their parents, complete with wardrobe and props (though mostly performed on-book). She participated in other inspired roles with her sisters such as a Julia Child influenced cooking show, improvised sketches based on General Hospital characters, dozens of Lay's potato chip's "Bet you can't eat just one" commercials, and an original courtroom drama featuring lawyers on roller skates—aptly named "Roller Skate Court".
A lot of this excitement was inspired by Valerie's very talented mother, who is a playwright and spoken word artist. She loved going to see productions of her mother's plays. A big thrill came from knowing that everything she saw and heard on stage had been typed by her mother on the word processor at home. Growing up, Valerie followed by example and started writing poetry, not all of it deserving of an audience (i.e. adolescence). Writing became more than just a hobby for Valerie, it was her joy. She wrote short stories, mad libs, and even weird fan fiction about her co-workers.
Her desire to write made it easy for her to spend (an unpremeditated) nine and a half years in college. She first pursued a degree in Forensic Behavioral Science, hoping that her intrigue into the human psyche compounded with her overwhelming sense of empathy could assist in the pursuit of criminal justice reform. After a few years she felt discouraged and disenchanted by the seemingly hopeless tasks of saving the world from the systemic problems plaguing the justice system. Maybe there was another way to effect meaningful change?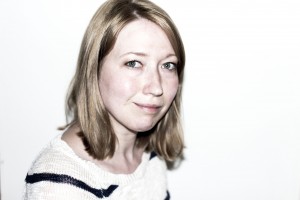 In 2008 Valerie changed majors and universities.  A swift six years later, she had earned/purchased her very own Bachelor's degree in Film and Video. Her studies focused primarily on television and new media. She has a minor in Theatre.
Valerie has worked professionally in hospitality for 20 years, informing much of her writing. That is to say, she has a close and complicated relationship with humanity.
In 2013 Valerie began studying and performing improv, falling madly in love with this new milieu. In this world where fear existed but didn't hold any power, she soon found herself performing stand-up comedy and spoken word at open mics across Atlanta. In November '14 she was the featured poet at Java Monkey Speaks in Decatur and has been billed on comedy shows at Home Grown Ga in Reynoldstown and Atlanta's first ever Ladyfest Atlanta.
In February 2016, Valerie and her younger sister, Helen, started a podcast, Falling in Love Montage, dedicated to critical discussions of the implications, reservations, and celebrations of "Chick Flicks". 
More than anything in the world, Valerie wants her dog to live forever a career writing for television.